Leicester Glass Company can trace its origins back to 1896. At this time, the original owner, Mr Hartopp opened a small picture framing business at a premises in Ventnor Street. Picture framers carry a stock of glass and soon people were coming to the shop to buy glass as much as to get their pictures framed and so it all began.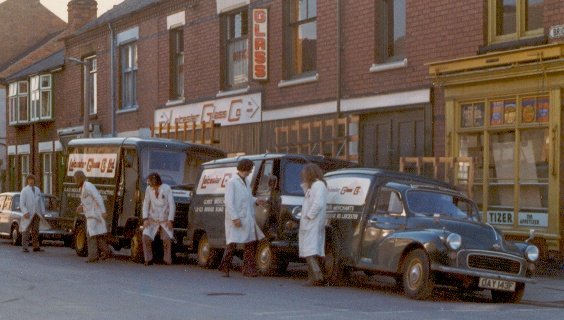 Mr Hartopps business traded on a small but secure basis for several years and he was later joined by his son, Sydney Leavesley Hartopp who carried on picture framing whilst his father turned all his attention to the ever-expanding trade in glass.
Hartopp's soon outgrew the premises on Ventnor Street and made the first of several moves to Humberstone Road and later to Overton Road. After the death of Mr Hartopp Snr., Sydney moved the business again to Greenlane Road. His passion was for picture framing so he decided to sell off the glass business and carry on picture framing under the old Hartopp name. So it was that in 1957, Hartopp's passed into the hands of the Hill family who own it to this day.
Hartopp's ran under its original name for some seven years before Mr Hartopp retired. At this time, Samuel Louis Hill made two decisions that changed our history forever. Firstly, in 1964, Sam Hill moved the business into larger premises on Bridge Road where we remain to this day. At the same time, Sam brought another of his buisness' Leicester Glass Furnishing Company run by Sam's youngest son Ronald from Upper Conduit Street into the new premises. At this time, the name was shortened and Leicester Glass Co. appeared in Bridge Road for the first time.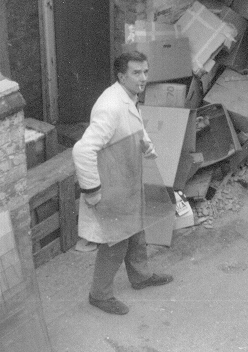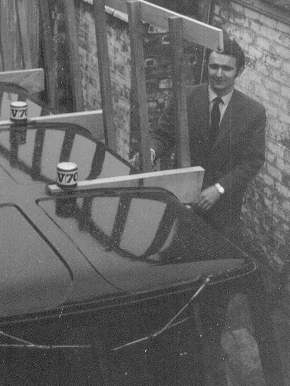 Sam's eldest son Geoff joined the newly amalgamated company later that same year. Unfortunately, Sam passed away the following year leaving Geoff and Ron to soldier on together. Those first few years were hard but gradually Leicester Glass took off again so much so that in 1973 the business became incorporated as a Limited Company. The following years have witnessed premises expansion and development. Leicester Glass secured a direct account with Pilkingtons, installed a crane, purchased vans, opened a mirror showroom, developed a glazing department and aluminium manufacturing department. More recently we opened a double glazing unit department, a decorative leading department, a plate glass department and purchased a PVCu manufacturing company.
In 1988, Ron's son Braden joined the business followed by Geoff's eldest son, Ian twelve years later. Since Geoff and Ron's partial retirement, Leicester Glass Company has been run by this the third generation of Hills. Now we await the progress of their sons in turn.
Click to return to the top of this page
119-125 Bridge Road, Leicester LE5 3QP T: 0800 1694357 F: 0116 2460462 E: enquiries@leicesterglass.co.uk